Thank God the Tiki Torch Still Shines
Posts: 23791
Joined: August 30, 2002 12:13 pm
Favorite Buffett Song: One Particular Harbour / Tin Cup Chalice medley!
Number of Concerts: 30
Favorite Boat Drink: Friends don't let friends drink tequila! Beer me!
Location: location location
You're still grinning, we're still winning, nothing left to say
I'm still gliding as I go flying down this endless wave
Last Man Standing
Posts: 53938
Joined: May 30, 2004 3:12 pm
Favorite Buffett Song: Glory Days
Number of Concerts: 0
Favorite Boat Drink: Landshark, and Margaritaville products...
Location: Where payphones all are ringing
conched wrote:A little off topic, but I heard Aaron Neville on one of the news shows talk about getting his family out of New Orleans and he spoke of doing a benefit himself. He mentioned doing the NOAAHH Benefits he organized with Allen Toussaint in the past.
Aaron as one of the Reefers For the Night would be incredible...
Last Man Standing
Posts: 53938
Joined: May 30, 2004 3:12 pm
Favorite Buffett Song: Glory Days
Number of Concerts: 0
Favorite Boat Drink: Landshark, and Margaritaville products...
Location: Where payphones all are ringing
GEED181 wrote:I didn't pay 3000.00 just to see Jimmy, It was my "business" contribution to help people I knew affected by the hurricanes.
not even going to ask.
Behind Door #3
Posts: 3102
Joined: January 5, 2005 6:46 pm
Number of Concerts: 0
Location: Used to be NY, but now NJ
~Mike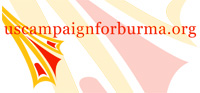 Want this badge?
</div>
I need two more boat drinks
Posts: 246
Joined: May 26, 2005 5:05 pm
Number of Concerts: 0
Location: SARASOTA FL
In the past, Jimmy has done small benefit concerts in West Palm on the beach at the Breakers to benefit his local charities. The first one benefited his kids school, The Academy of the Palm Beaches and tickets were 1000.00 each and only 500 were made available, which included dinner and Jimmy in the sand with the beach band for 2 1/2 hours. The next was a benefit for alzheimers after his dad died and was 750.00 each and 1000 tickets were available, dinner included. I was fortunate to be able to attend both and am spoiled now, plus, most of the money made its way directly to the charities. Jimmy is more approachable at these venues and even had audience participation on stage. Jimmy actually walked through the crowd after the first concert, as well as the rest of the band, so it was easy to get autographs and pictures. I was fortunate to spend a few hours with Utley the next day at the pool and get EVERYONES autograph and small talk....Don't pass on this if he decides to do it again...plus it is for a good cause...