On a Salty Piece of Land
Posts: 13720
Joined: October 14, 2003 1:31 pm
Favorite Buffett Song: Pirate/40
Number of Concerts: 31
Location: Sooner or later, everyone goes to the zoo.
"Boat drinks, waitress we........nevermind"
He ain't wrong he's just different
but his pride won't let him do things to make you think he's right
---
As you can imagine, it is a major story on the news here! He had an episode a couple of years ago, but this really has come as a shock to the Northwestern community.

Sail on, Randy Walker.
"I finally know what Michael Jordan was talking about when he said he was 'in the zone'"
Jimmy Buffett, 9/4/05, Wrigley Field
---
---
God's Own Drunk
Posts: 21170
Joined: May 30, 2001 8:00 pm
Number of Concerts: 0
Location: Go Cubs Go!!!
He was my brother's coach at Miami.
Sail on, Coach.
`How do you know I'm mad?' said Alice.
`You must be,' said the Cat, `or you wouldn't have come here.'
---
Half-baked cookies in the oven
Posts: 745
Joined: February 18, 2002 7:00 pm
Number of Concerts: 22
Favorite Boat Drink: Free and cold
Location: Don't know, and Ill be damned if im gonna ask for directions!
WOW, that is sad. NW finally had a good coach that was a loyal stand up guy (unlike Gary). He will be missed. Sail on.
M.K. "You should never use any of the 13 bad words!"
S.T. "I thought there were only 7 bad words?"
M.K. "Not if you're a sailor."
---
Chewin' on a Honeysuckle Vine
Posts: 6385
Joined: May 8, 2002 8:00 pm
Favorite Buffett Song: Apocalypso..no..Semi-True Story..no.Creola..no..REGGAE ACCIDENT!!
Number of Concerts: 6
Favorite Boat Drink: As if you HAD to ask!!
Location: The Great Lake State !
Coach Walker was definitely respected in the business......Sporting News tabbed Walker as the best coach in the Big Ten this year. Loyalty to N'Western was incredible. What a shame!

Sail On!!
---
We are the People our Parents Warned us
Posts: 347
Joined: January 30, 2006 10:35 pm
Favorite Buffett Song: Banana Repulics
Number of Concerts: 1
Favorite Boat Drink: Anything New Glarus
Location: I gotta go where it's warm.
not only a great coach but leaving behind a wife and two kids and only 52...sad
sail on
---
Party at the End of the World
Posts: 8541
Joined: March 1, 2003 9:16 pm
Sail-On Randy you will be missed........
Hello posters and lurkers....... want to get that out of the way.....
---
---
God's Own Drunk
Posts: 21467
Joined: February 5, 2002 7:00 pm
Favorite Buffett Song: Far Side of the World & Somewhere Over China
Number of Concerts: 105
Favorite Boat Drink: Beaujalais Villages French Burgundy
Location: Plowin' straight ahead, come what may
WOW!
How sad. This guy brought respectability back to Northwestern, and both times I met him in Iowa City when they played the Hawkeyes, he was very gracious & so friendly to everyone here.
A Big-10 icon who left us much too soon.
Sail on, Coach. Go with God and rest well, and may you forever be at peace.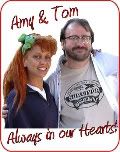 Please help the critters
https://secure.humanesociety.org/site/S ... src=gabhnk
---