Last Man Standing
Posts: 33039
Joined: April 12, 2003 12:16 pm
Favorite Buffett Song: OPH
Number of Concerts: 39
Favorite Boat Drink: Delicious Trappist Ales
Location: The Far Side Of The Living Room
---
---
Under My Lone Palm
Posts: 5300
Joined: March 23, 2006 6:39 am
Favorite Buffett Song: One Particular Harbour
Number of Concerts: 30
Favorite Boat Drink: Oh just give me a beer
Location: Enola, PA
Sail on, Duke of Earl. One of the greatest managers my generation
ever saw.
http://espn.go.com/mlb/story/_/id/88595 ... es-dies-82
Who's got the rum?
---
Moderator

Posts: 175368
Joined: December 6, 2001 7:00 pm
Favorite Buffett Song: Tin Cup Chalice/Lovely Cruise
Number of Concerts: 20
Favorite Boat Drink: Rum Runner
Location: Castle Rock, CO
A great loss to baseball.
---
Here We Are
Posts: 9697
Joined: April 27, 2001 8:00 pm
Favorite Buffett Song: African Friend
Number of Concerts: 98
Location: OBX (Oh how I wish ..... maybe next month)
Contact:
Sail on Earl .... don't argue (too much) with "The Ultimate Umpire", okay .... ?
"There are no stupid questions. But there are a LOT of inquisitive idiots."
BNCRITTERS.COM | TWITTER | FACEBOOK | SURF SHOP |
---
God's Own Drunk
Posts: 21464
Joined: February 5, 2002 7:00 pm
Favorite Buffett Song: Far Side of the World & Somewhere Over China
Number of Concerts: 105
Favorite Boat Drink: Beaujalais Villages French Burgundy
Location: Plowin' straight ahead, come what may
They can say what they want to about him--he was one of the greatest and one of the most under rated ever
The game of baseball is much poorer without him.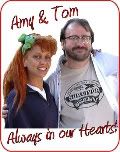 Please help the critters
https://secure.humanesociety.org/site/S ... src=gabhnk
---
Hoot!
Posts: 2421
Joined: August 8, 2007 9:31 pm
---
Diamond as Big as The Ritz
Posts: 27409
Joined: August 26, 2006 10:16 am
Favorite Buffett Song: No particular Favorite
Number of Concerts: 86
Favorite Boat Drink: yes please
Location: Connecticut--May your time be filled with relaxing sunsets,cool drinks and sand between your toes.
Contact:
great manager , he was a lot of fun to watch ,when he would argue with a manager , Sail on Earl!!
---
Another legend from baseball. Sail on.
"I finally know what Michael Jordan was talking about when he said he was 'in the zone'"
Jimmy Buffett, 9/4/05, Wrigley Field
---
Party at the End of the World
Posts: 8379
Joined: February 12, 2007 10:58 pm
Number of Concerts: 31
Favorite Boat Drink: Rum & Diet Coke
Location: South Carolina
Sail on, Earl.....
Barbara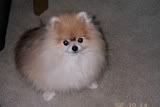 ---
Last Man Standing
Posts: 39094
Joined: March 3, 2004 6:50 pm
Number of Concerts: 0
Location: South Georgia
---
At the Bama Breeze
Posts: 4134
Joined: July 21, 2006 5:08 pm
Favorite Buffett Song: Anything with a guitar in it
Number of Concerts: 0
Favorite Boat Drink: The one that's free
Location: On the far side of the Washington Capitals rink in VA
Contact:
The man was a character (and one hell of a manager). He will be missed. Sail on.
Twenty degrees and the hockey games on...
---