I have found me a home
Posts: 191
Joined: August 30, 2006 12:13 pm
Favorite Buffett Song: Nobody From Nowhere & Nothin But A Breeze
Number of Concerts: 8
Favorite Boat Drink: Rum Runner
Location: Little Egypt
Heard Kirsten drop a mention about it the other night, but has anyone got any concrete info on when the "Beyond Abbey Road" album is coming out? Pete is a lot like Jimmy in the fact that release dates aren't always etched in stone- usually we get when they are ready for us to have it. Just checking though.
The reason I always want to come home- Paradise Cove!
---
Behind Door #3
Posts: 3102
Joined: January 5, 2005 6:46 pm
Number of Concerts: 0
Location: Used to be NY, but now NJ
Should be out anytime I think. I believe it is all recorded and done, from what I heard. But I have not been following so could be completely wrong.
~Mike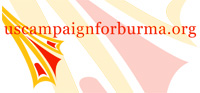 Want this badge?
</div>
---