Our discussion board has been updated to a newer version. If you have a problem with viewing try clearing your browser's cache and refresh.
At the Bama Breeze
Posts: 4374
Joined: October 23, 2006 5:15 pm
---
I Love the Now!
Posts: 1604
Joined: January 22, 2008 7:47 am
Favorite Buffett Song: Quietly Making Noise
Number of Concerts: 7
Favorite Boat Drink: The one in my Hand
Location: Miramar Beach (The Crazy Beach)
Happy trip around the sun Sonny!
---
Last Man Standing
Posts: 38075
Joined: March 3, 2004 6:50 pm
Number of Concerts: 0
Location: South Georgia
---
Party at the End of the World
Posts: 8378
Joined: February 12, 2007 10:58 pm
Number of Concerts: 31
Favorite Boat Drink: Rum & Diet Coke
Location: South Carolina
Happy Birthday, Sonny!!
Barbara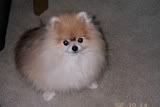 ---