I have found me a home
Posts: 109
Joined: December 26, 2008 9:16 am
Favorite Buffett Song: OPH
Number of Concerts: 5
Favorite Boat Drink: hurricane
Location: Hell's Kitchen NYC
Contact:
The whole CD is phenominal!!!!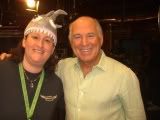 ATLANTIC CITY BABY!!!!!!!!! 8/23
MSG 11/24
---
Havana Daydreamin'
Posts: 821
Joined: October 15, 2007 9:46 am
Favorite Buffett Song: Tin Cup Chalice
Number of Concerts: 3
Favorite Boat Drink: Jack and .... well just Jack!
Location: In between dreams!
Every time I listen to this CD I find a new favorite song. A great CD!
~Dave~
"These Moments We're Left With, May You Always Remember, These Moments are Shared by Few"
---