Last Man Standing
Posts: 72668
Joined: June 17, 2005 7:36 am
Number of Concerts: 42
Location: Just like living in Paradise
Contact:
Livingston Saturday Night

Up every morning
Out every evening
If you want an experience, go to a Jimmy Buffett concert.
Experience is something you don't get until just after you need it.
Life is short, live long!!
I'd rather be a wiseass than a dumbass.
---
God's Own Drunk
Posts: 21464
Joined: February 5, 2002 7:00 pm
Favorite Buffett Song: Far Side of the World & Somewhere Over China
Number of Concerts: 105
Favorite Boat Drink: Beaujalais Villages French Burgundy
Location: Plowin' straight ahead, come what may
Public Relations.

Full Moon, so soon, wishing every month of the year could be June.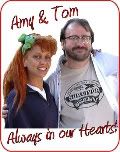 Please help the critters
https://secure.humanesociety.org/site/S ... src=gabhnk
---
I Love the Now!
Posts: 1566
Joined: March 23, 2004 12:11 pm
Number of Concerts: 0
Location: Freezing in Tennessee, TRYING to get back home.
Contact:
Cliches'


"I hear you call out in that old familiar way"
"Mommy, when is Jimmy Buffett coming to OUR house? We go see him ALL THE TIME??" (Actual quote from my 5 y/o keet)
---