Mine is made with plywood (fin), 1 x 8s, and good wood screws. I use the hardware from my Thule roof box to attach it.
Mine is a full box frame and thus is very stable. I drive with it on no problem. It doesn't even wiggle. For my Jeep, I attached it using the Thule brackets around the cross bars of the box and the Jeep's factory roof rack.
For the Pathfinder, I use the same hardware, but use an entire Thule system, as it didn't have a factory rack. In order to attach it properly for this vehicle, I actually attach the Thule cross bars to the box cross bars and then attach the Thule bars to the roof rails. It's the only way it would work, and it took some MacGyvering for sure.
Here is Dezdemona (my old Jeep) with it in place: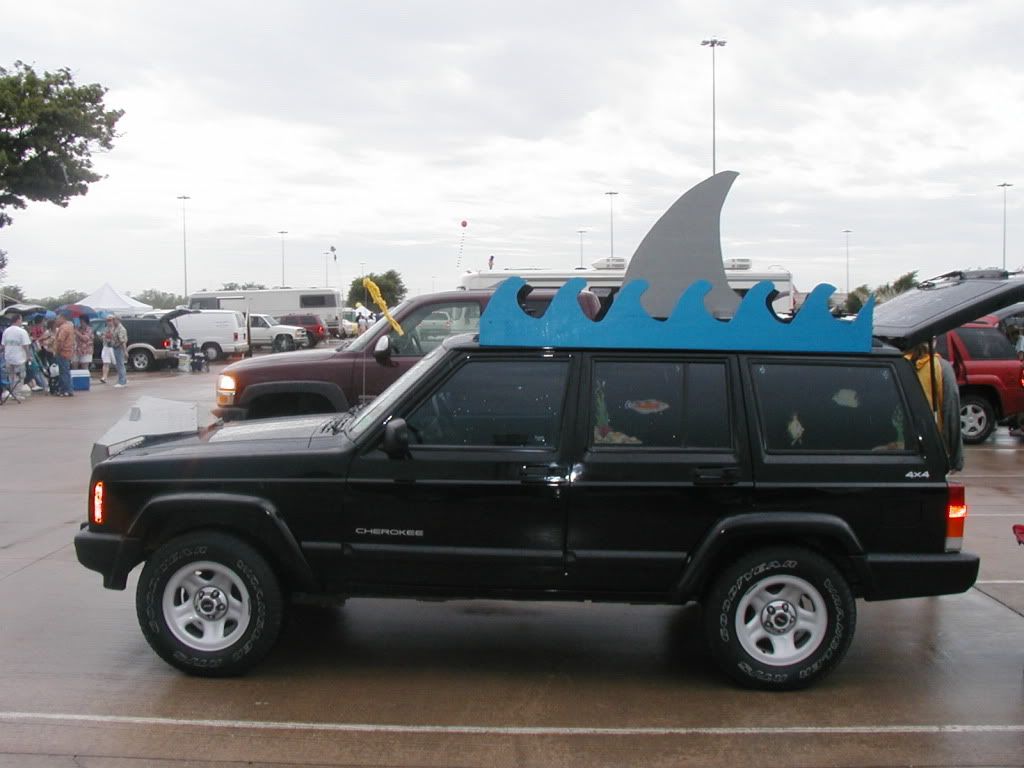 Dez also had a fun face:
That worked fine with driving, too, with some serious tie downs in place, but it was mostly a parking lot thing.
And here is Belle (my new Pathfinder) with slight modifications to the same gear: