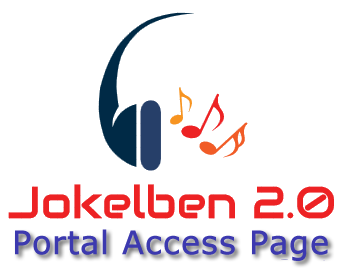 I have some good news about the Jokelben server. With over 1,500 registered users, the download demand has increased quite a bit, especially with so many people sheltering in place. To help balance the demand and hopefully offset server downtime, I have launched a mirror Jokelben server, also hosted on pcloud! This mirror site contains all the shows and content as the main site and you download just as you normally do.
Simply logon to the
Jokelben Portal Page
as usual. You will now see two server access points and their current status on the Server Info page. Select either server as it is available, and browse the shows.
There may be times when I take one of the servers offline to balance the load a bit, in case bandwidth starts to get high on one of them. The only time both servers would be unavailable is if download bandwidth is exceeded on both. In that case, we will simply have to wait until the billing cycle resets.
I hope this helps avoid any downtime due to bandwidth issues. I know it's annoying when you can't get the shows you want, so hopefully, this will help with demand. A good idea is download the shows you know you will watch at that time, then come back later and get other shows you want. As Jimmy says, "you just gotta pace yourselves" with the downloads.