Moderator

Posts: 174640
Joined: December 6, 2001 7:00 pm
Favorite Buffett Song: Tin Cup Chalice/Lovely Cruise
Number of Concerts: 20
Favorite Boat Drink: Rum Runner
Location: Castle Rock, CO
Alpine Valley Music Theatre
Face value only
---
Newbie
Posts: 2
Joined: April 14, 2014 11:29 am
Favorite Buffett Song: Tin Cup Chalice
Number of Concerts: 29
I have two seats in sec 202 row uu seats 150-151. Face value for both = $316 total.
---
Newbie
Posts: 1
Joined: August 24, 2007 12:21 am
Favorite Buffett Song: Jamaica Mistaica
Number of Concerts: 12
Favorite Boat Drink: Margarita
Location: Shakopee, MN
I have 2 tickets for sale to Alpine in section 203, row RR, seats 46+48. $275, I have hard tickets in hand.....
Last edited by
waterboy1973
on August 11, 2014 3:55 pm, edited 1 time in total.
---
Southeast of disorder
Posts: 70
Joined: March 3, 2008 11:59 am
Favorite Buffett Song: Cuban Crime of Passion, False Echoes, Desdamona's Building a Rocket Sh
Number of Concerts: 35
Favorite Boat Drink: painkillers while sailing the BVIs
Location: southeast of Alpine
Sold!
Last edited by
coralreefer
on August 9, 2014 11:52 pm, edited 2 times in total.
---
I have an extra pair of tickets in section 202 row JJ seats 136-137 for sale. they are hard tickets in my possession. I just want back what I paid for them-- $316 total with fees. email me if you are interested. thanks
karry
---
Every year we look to get tickets near the front in section 102 - and I never hear of anyone getting them on Ticketmaster/LiveNation. So we wait and try to buy them from ticket brokers or ebay. Im willing to pay more for tickets, but does anyone really spend $2,500 per ticket for this event? So back to playing the waiting game to see what tickets we can find when prices drop before the show. Its ridiculous that true fans have to be raked over the coals by scalpers to get good seats that seem to never be sold to the general public at or near face value....
---
Nibblin' on sponge cake
Posts: 22
Joined: March 13, 2006 2:47 pm
Number of Concerts: 16
Location: WI
Contact:
I was unsure as to where I should be making this post. This seemed like the best place even though it's not ticket related.

I need help filling our bus to Alpine Valley, departing from Oshkosh, WI. We have room for 8-10 more as of right now. We are leaving from Packer's Pub (near Target) at 10:30am. It's bring your own food, drinks and ticket. $35. We've done this for over a decade, but lost a group this year.

PM me if you are interested or want more details.
Thanks.
---
Newbie
Posts: 1
Joined: August 15, 2014 11:04 am
Favorite Buffett Song: Fins
Number of Concerts: 20
Bummed can't make the show, I have two tickets in section 101 Row J, willing to sell them to real Parrotheads for $160 for the PAIR.

Email me if interested
---
License to Chill
Posts: 1197
Joined: May 15, 2003 9:35 am
Number of Concerts: 22
Location: MADISON, WI
SOLD!!!

3 tickets available for face value in SEC 202, Row Z
---
I have found me a home
Posts: 120
Joined: September 8, 2005 1:31 pm
Number of Concerts: 0
Location: A picture's worth a thousand words just ask a camera man
Contact:
Hey jprocks
Was wondering if you still have those two tickets avail..
Couldn't retrieve your email address to contact you
Thanks
Til I woke up dry beneath the African sky
Just me and my Swiss army knife.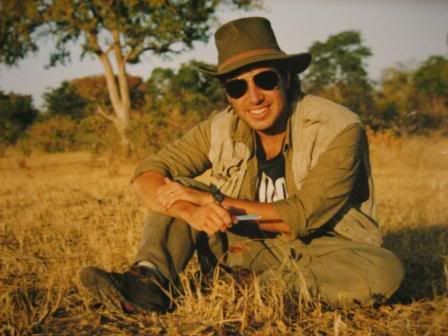 ---
Newbie
Posts: 1
Joined: August 21, 2014 7:21 am
Favorite Buffett Song: Cowboy In The Jungle
Number of Concerts: 10
Hello All. I have 2 tickets for Saturday nights show at Alpine Valley. They are in section 203, Row P, seats 70-72. Asking $300.00 for the pair, which is less than what I paid. My son just moved to La Crosse and we have decided to skip this years show, and use the ticket money to go visit him. I live 20 minutes from the venue, and am sure we can arrange an easy exchange. Email me at gravitystorm_53147@yahoo, if interested. Thanks much. Randy
---