Final Results: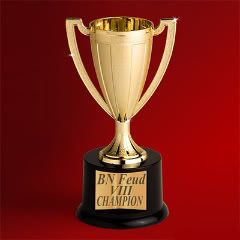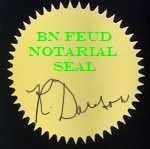 1. PIA
2. z-man
3. ToplessRideFL
4. txaggirl91
5. Capt.Flock
6. Conolulu
7. St.somewhere
8. yes i am a
9. rednekkPH
10. SMLCHNG

The #1 Club
(players who got all #1 answers in one or more groups)

(TWICE!!)





Complete Final Leaderboard:
1875 PIA
1860 z-man
1803 ToplessRideFL
1800 txaggirl91
1791 Capt.Flock
1763 Conolulu
1738 St.somewhere
1668 yes i am a
1666 rednekkPH
1645 SMLCHNG
1617 LIPH
1608 conched
1579 OttoCal
1568 KeetAtHeart
1545 chippewa
1522 Dezdmona
1513 Lonepalm1
1502 nutmeg
1500 BadHabitsAcctnt
1497 balcony girls
1493 CaptainP
1492 STL PARROTHEAD
1485 alphabits
1452 Dally
1451 parithedfred
1448 ejr
1426 AdamBomb8
1419 buffettbride
1404 ~Hippolyte~
1400 Mon
1388 Kokomo
1368 ph4life
1368 Creeky
1362 Crazy K Diddy
1351 MrBill64
1349 BahamaBreeze
1343 Pleasin & Teasin
1340 Ceol na Mara
1335 surfpirate
1301 gingerbreadman
1299 jonesbeach10
1296 buffettbear
1294 shakerofsalt
1288 Marnin Grita Guy
1269 ConchRepublican
1265 caly
1239 Irishcajunphan
1238 PalmTreeGal
1221 Buffettfansphriend
1218 job41475
1215 comemonday
1186 Phins1026
1170 MalibuRumGirl
1166 Crzy
1134 Kitty
1130 BHAkeet00
1120 magnus & Mr Moon
1077 thebeachbumm33
1064 smokindave
1063 phinsupinWC
1057 Dancin'Queen
1039 baby
1033 Oz_79
1012 Coconutrum
1005 Snowparrot
980 Hawaiiboy
847 freaky4tiki
827 SharkOnLand
817 PHAW Webmistress
772 calypsogirl
428 parrotPhred
200 Detroit Finz
195 captainalex
163 Kerpat
141 f2cdlzrd
100 Island_Lullaby
79 ParrotheadDeb
Here is a list of the funniest and most unique answers that still make me laugh out loud! (subject to my sense of humor)
Name a movie that not many people have seen.
PIA and Capt. Flock: I won't post this answer since it's a family board, but the name of the movie includes the word "Dallas"
Name an occupation you don't see very often in TV shows and movies.
LIPH: Fluff Girl
Keet at Heart and MalibuRum Girl: Proctologist
Captain P: trapeze artist
Name a material you probably wouldn't find in a closet.
PIA: asphalt
CaptainP: plutonium
Conolulu: Radon
z-man: uranium
Name something you probably wouldn't find on a submarine sandwich:
txxagirl91: shoes
MalibuRumGirl: mouse droppins'
SMLCHNG: sailors
thebeachbumm33: child
z-man: submarine
keet at heart: razor blades
Besides peanut butter, name something you really shouldn't squeeze.
Snowparrot: Soy Sauce
Name a word that is frequently misspelled.
LIPH: supercalifragilisticexpialidocious
There were of course many, many other funny answers. It would just take all day to list them all. Thanks for the laughs!
Thanks to everyone for making BN Feud last for two years now!!
Rules and Guidelines for BN Feud VIII
PLEASE READ THESE TWO OR THREE TIMES BEFORE PLAYING TO AVOID MAKING A MISTAKE.
1. You will be playing the game and being surveyed at the same time. All survey answers will come from BuffettNews.com Members.
2. This series will have fifty (50) questions. The questions will be posted in groups of five (5). Answers are not to be posted in this thread. Answers can be sumbmitted in the following ways:
Send your answers via the BuffettNews e-mail function by clicking here , or by clicking the e-mail button at the bottom of my posts. This will go into my e-mail inbox and will be much easier to keep track of responses, especially for this series. Only your BN username and reply-to email will appear in the e-mail I recieve.
Send your answers via Private Message
In the subject field, enter "group #", where "#" would be the group number of questions to which you're responding.
This helps to ensure I don't miss your response.
3. Only the top eight (8 ) answers will recieve points. The points a player is awarded will be based on the percentage of an answer. For example, if 23% of players answered with "Jimmy Buffett", an answer of Jimmy Buffett shall be worth 23 points. Percentages will be rounded up or down.
4. One answer per question. Try to be as specific and descriptive as possible in your answer, if you can't use only one word in your answer, you might have to re-think your answer, but it depends on the question. Try to avoid using the word "and", slashes (\)(/), commas (,), and perenthesis(()) in your answers. This has made it difficult to judge in the past. Say what you mean, and mean what you say. If it looks like there is more than one (1) answer for a single question, it could be subject to the fool button and thrown out to the port of INDECISION, which may or may not be your problem.
5. A deadline will be imposed for the groups of questions. It will be 24 (twenty-four) hours from the time the group is posted. This gives all BN'ers a time frame of 1 day to check for new questions. I have accepted late answers in the past if I was running late with results, but if I've done the results already, I can't accept your submission.
6. This will be one big BN poll, in a way.
7. In order for an answer to be elegible for points, it must appear at least 2 times in the survey. In other words, if only one person said a certain answer, it wont be worth any points. Since only the top 8 answers will be on the board, it would be too hard to figure out which answers to give points to when theres 5 or 6 different
single
answers.
8. If you'd like to contribute answers but do not wish to compete or be on the leader board, send your answers and after the "group #" put "OPT-OUT"
9. After you have sent your answers, please post in this thread telling me that you have submitted your answers. I have missed peoples answers in the past, so just post "sent " in this thread to help me verify that I'm not missing anybody.
10. If you are still wondering how this all works,
click here
to see an example of this format. This link will take you to where a new group of questions were posted. Read through it and get to page 14 to see the results of that group.
11. If you dispute a result or decision, you are entitled to discuss it either openly in the thread, or privately. Any changes in the leaderboard will be announced publicly.
12. Honesty policy and Feud Fraud: Since this is not a team format, please keep your answers to yourself until the results are posted. Sharing your answers with others before they are sent is collusion and is the same as cheating. Please keep it fair for all involved and don't commit Feud Fraud.
13 Absentee Ballots: If you know you are going to be away for more than a day but you really want to get your answers in, please send me a PM. We have been able to make arrangements in the past, so we'll do our best to accomodate you.
If anyone wants to help advertise the feud for the next couple of days so we can get many more people playing, copy this code and put it in your signature!
Code: Select all
[url=http://www.buffettnews.com/forum/viewtopic.php?t=58682&start=0][IMG]http://i28.photobucket.com/albums/c220/burnycharles/playbnfeud.gif[/IMG][/url]
It will look like this, and link back to this page.

Choose from any of these great looking banners. Simply change the code above by adding the corresponding number right after "playbnfeud" (playbnfeud1.gif....playbnfeud2.gif)
1.
2.
3.
4.
5.
6.
7.
If you can think of good survey questions, you are welcome to send them to me for consideration in the game. Try to think of questions in which the #1 answer is not obvious. Please put "question ideas" in the subject field.
Current Championship Holders from the last BN Feud: (Team format)
Creeky
flipflopgirl
ToplessRideFL
spoonerhizolehound
(Team:FlipTop's SpoonCreek Saloon)
Current Championship Holder of the last Singles format:
Nutmeg